Get
help

from the best healthcare marketing freelancers
We have screened and vetted the best healthcare marketing freelancers with extensive experience from renowned pharma companies and leading healthcare agencies.
Be introduced to 3 experts within 48 hours! It's super easy – we take care of everything from A to Z, so you can focus on the projects. Get started right away.
Strong brands deserve dedicated freelance experts. Here are some of the clients that we work with:
Find the perfect
match

across all marketing disciplines
Get assistance with all your marketing projects. We can provide support for a wide range of roles, from Agile Coaches to UX Designers.
The industry is a global business, but we understand the significance of local knowledge when it comes to communicating with patients, caregivers, and healthcare professionals. We also recognize the importance of adhering to local regulations. Therefore, we exclusively engage specialists with a proven track record in your specific field.
Some of the most sought-after specialists include:
Healthcare Copywriters: Craft your message with precision! Our healthcare copywriters breathe life into your healthcare content, ensuring it resonates with patients, caregivers, and healthcare professionals.
Medical Writers: Need accurate and engaging content? Our medical writers are here to deliver precisely that, from clinical research papers to technical whitepapers
Digital Designers/Animators: Our digital designers create visuals and user interfaces that captivate and engage, all while adhering to industry regulations
SEO Experts: Ensure your healthcare website ranks at the top! Our SEO experts optimize your content to ensure your message reaches the right audience
Digital Specialists: In the ever-evolving realm of digital marketing, our specialists stay ahead of the curve, from PPC campaigns to social media strategies
UX Designers: Our UX designers guarantee that your digital presence is innovative and user-friendly
Brand identity
Brand strategy
CSR/ESG
Core stories
Corp. communication
Design
Corp. film and content
Logo's
PR
Visual identity
Art Direction
Campaign development
Content strategy
Content production
Copywriting (UK, US, CA, DE, NL, DK, SE, NO, FI)
Film and editing
Marketing strategy
Motion/animations
Idea and concept
Project management
SoMe strategy, planning and execution
Campaign management
Content development
CRM
Data mining
Email management
KPI's & dashboards
Marketing automation
Programmatic/RTB
SEO/SEM
Tracking & optimization
Agile Coaches
Backend development
Data and analysis
Digital strategy
Frontend development
UX
UI
IT Achitects
Project managers
Scrum Masters
At Jelber, we assist you with local as well as global freelance marketing specialist from Denmark, Sweden, Norway, Finland, US, Canada, UK, Netherlands, and Germany. Contact us with your specific need.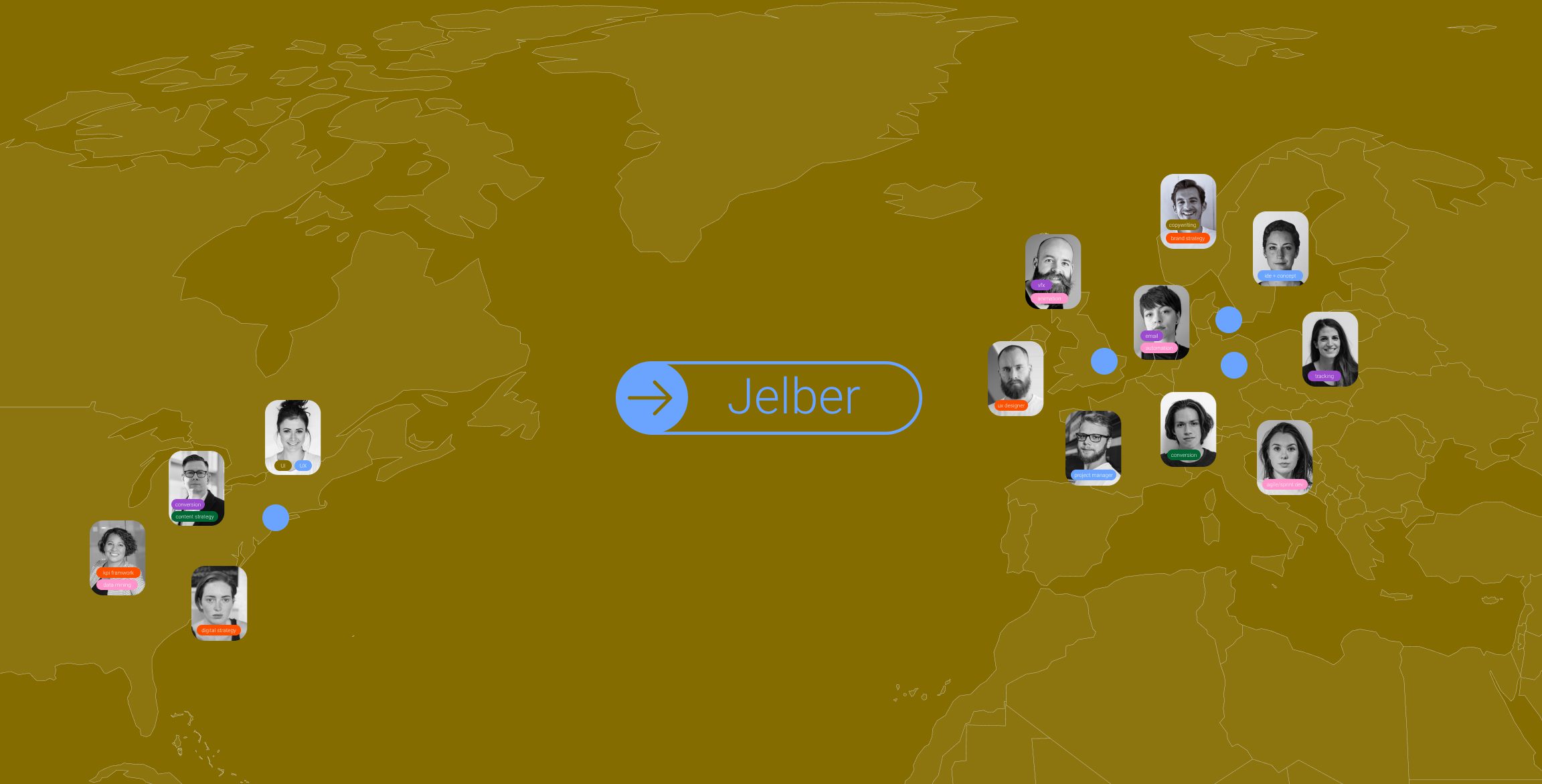 Get all the
benefits

of your own on-demand workforce
Expertise: Our freelancers are industry leaders with years of experience in healthcare marketing. They possess an in-depth understanding of the field, ensuring that your projects are in capable hands. We can provide assistance in every therapy area you require
Flexibility: Bid farewell to rigid contracts and welcome flexibility. Select the freelancers that align with your project's needs and adjust your team's size as necessary
Innovation: Our freelancers are at the forefront of healthcare marketing innovation, ensuring you have access to up to date knowledge and expertise
Quality: We exclusively collaborate with the best freelancers, all of whom undergo thorough vetting, including personal interviews and the collection of work documentation and references
Cost-Efficiency: Freelancers help you save money. There are no overhead costs, no long-term commitments, just top-quality work that won't break the bank. According to one of our global clients, savings can be as much as 60% compared to agencies
Contact us today, and together, let's transform your healthcare marketing!

It is
easy

to get started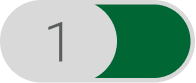 We can help with the project or job description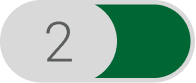 Få 2-3 profiler på 48 timer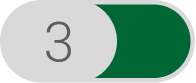 We take care of all practicalities e.g. contracts, NDA's, invoicing etc.
No cure - no pay
Payment is only made when you hire a freelancer
Save time
Avoid scouting, sourcing, contracts, and invoicing
Get expert advice
You receive ongoing guidance from experienced marketers throughout the process
Control and overview
Jelber digitaltool gives you full control and overview of projects, budgets and freelancers
Save 40-50%
Compared to agency rates
Get up to speed fast
We can get you up and running within days
projects and freelancers
Save 40-50%
Compared to agency rates
Get up to speed fast
We can get you up and running within days
Get access to more
We provide you with easy access to all our freelancers
Fixed fee

Our fee is 15% of the freelancers fee
Jelber

is the marketing manager's confident choice
"Due to their background, Jelber possesses a strong knowledge of the marketing and advertising industry, which gives them a solid understanding of which profiles would be relevant for a given task. Likewise, Jelber is highly flexible, and their extensive network enables them to act swiftly."
Iben Soltau
Head of Matas Media Operations

"Warmest recommendations from us on behalf of the Motosumo team. Fantastic network, highly skilled professionals, and a perfect concept for companies like ours!"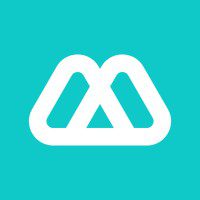 Allan Steen Olsen
CMO og co-founder
"Denmark is shifting from follower to emerging leader of the #freelance revolution. Looking forward to great things as Jelber creates a new model of advertising and marketing support for DK and the Nordics."

Jon Younger
Writer at Forbes Magazine covering the gig economy and #thefreelancerevolution